2016 CLIO KEY ART AWARDS - SILVER - PACKAGING CAMPAIGN
These four illustrated posters were created for Universal's "Jurassic World".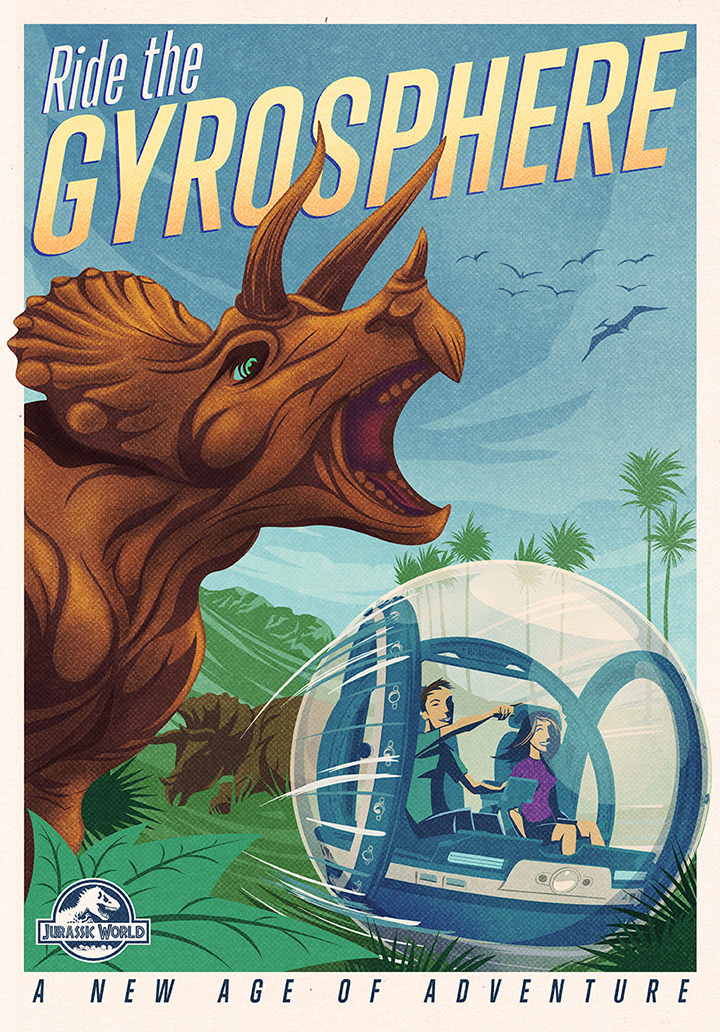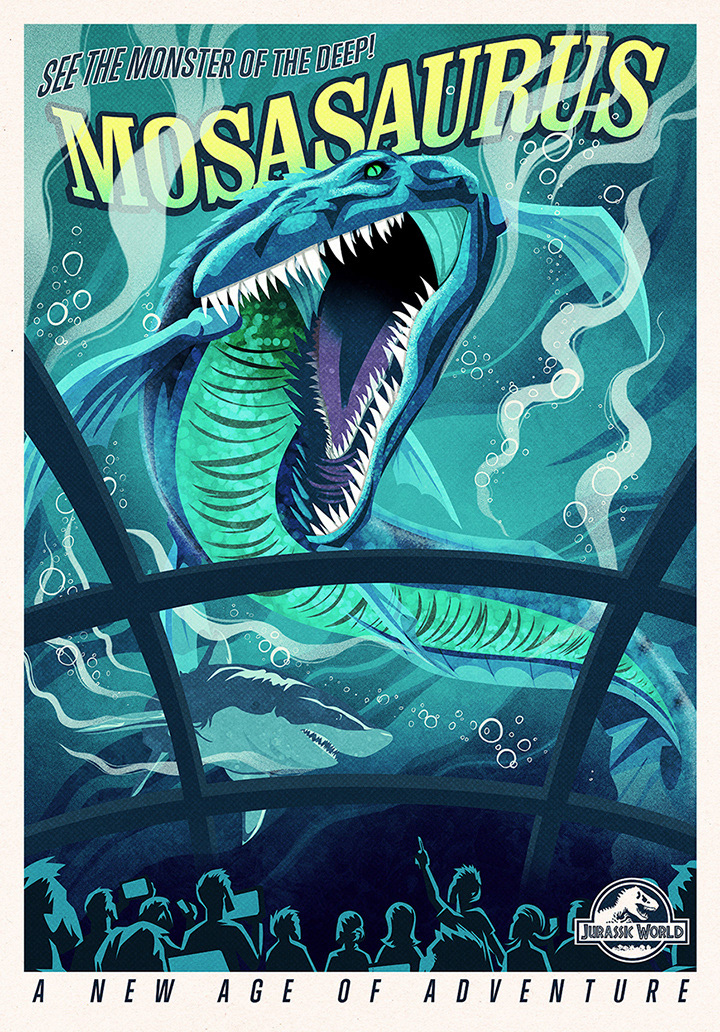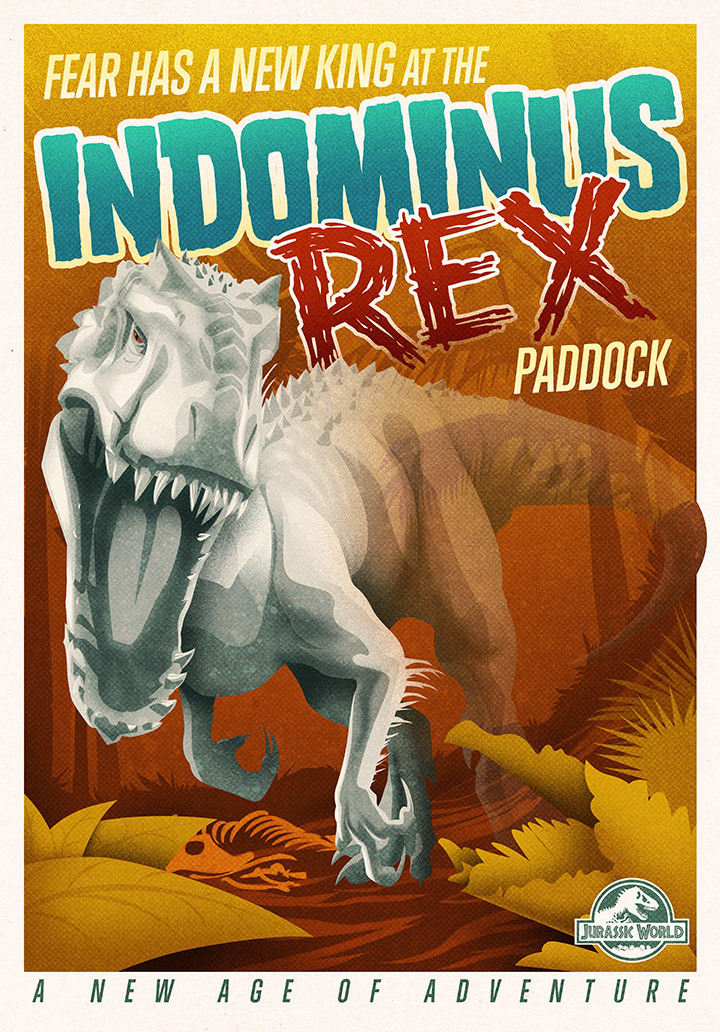 The "Ride the Gyrosphere" poster was originally created as a gift that accompanied our Digital Campaign pitch to Universal as a way to win over the marketing team. They were such a smash success they asked for three more rides to be featured and then gave away all four posters an exclusive Blu-Ray offer. 
You might catch a glimpse of one or two of these posters in the sequel "Jurassic World: Fallen Kingdom".